The beginnings of what would become MeaningWell happened when Dr. David Thoele invited me to join the Narrative Medicine Committee at Advocate Children's and Advocate Lutheran Hospital. My first meeting happened to be their 2016 holiday party.

Megan and I came home a little early this year for her to walk in her PhD hooding ceremony. That gave us plenty of time to crash this year's holiday party.
When I walked in a year ago, I was nervous. I kept thinking, "These are MDs, nurses, psychologists, and administrators. I have to impress them with what I can do." That went away as soon as I walked in and discovered the nicest group of people you could ever want to meet.
That was still the case. There were hugs all around, and everyone insisted we make our Christmas plans around the holiday meeting every year.
Making it even more special was the fact that Megan came with this year, and took this photo: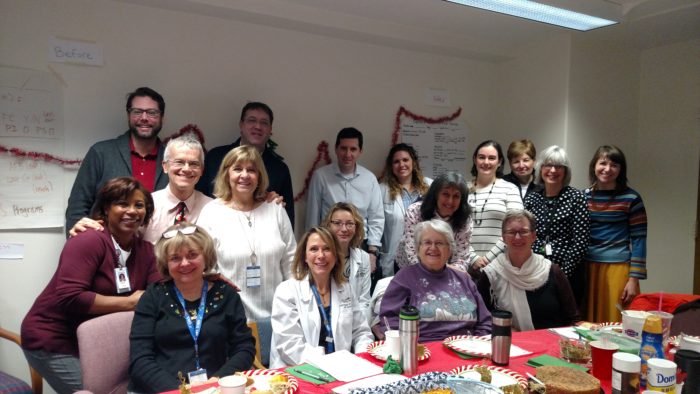 From Megan, me, and everyone in Narrative Medicine at Advocate, Happy Holidays, Merry Christmas, and all the warmth of the Season.